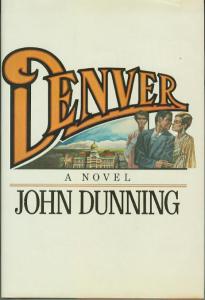 Denver, hardback 1980, paperback 1981, now out of print. This novel is set in the 1920s, when the Ku Klux Klan ruled Colorado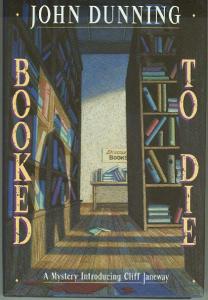 Booked To Die
, John's best known title and the first Cliff Janeway novel.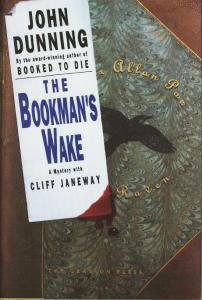 Bookman's Wake
was a finalist for the Edgar (US) and the Gold Dagger Award (England)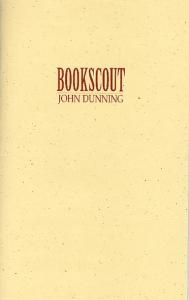 Bookscout, a short story, was published as a chapbook of 50 copies for each of five regional book fairs in 1998.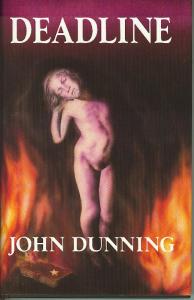 Deadline, American hardcover edition. The book is almost sedate compared with its illustration. Some people refuse to read it because of the jacket, but this was a talented young artist's vision of the novel.


On the Air: The Encyclopedia of Old Time Radio, 822 pages, contains a 63-page index and a ten-page bibliography.

Some books John recommends for writers.
[/column]